If you need to establish whether an individual or corporation has sufficient assets to justify litigation, we can help you.
At Grosvenor we specialise in electronic intelligence and information gathering, identifying links to land, property, offshore trusts and companies.
Our analysis will provide you with detailed information on the value of an individual's assets. These in-depth reports build a financial profile of the subject before concluding a person's true equity status.
Knowledge is power and knowing the financial position of another party can be crucial, especially if you are ready to litigate. Contact our specialist team to discuss your requirements.
At Grosvenor we pride ourselves on attention detail, leaving no tracks uncovered.
All cases are dealt with discreetly and we take information security very seriously. You can be confident in the knowledge that all data stored by Grosvenor is completely secure using the highest levels of encryption and protection available.
The standards we meet:
ISO 27001 Information Security Management
ISO 9001 Quality Management
ISO 14001 Environmental Management
However you need our pre-legal services, we'll work with you to find the right information
We can work on both a fixed or contingent fee pricing model for complete transparency. No matter the service from Grosvenor, you can rest assured that we'll use our breadth of specialist expertise and services which gives us and you an advantage over other providers.
Our sub-services also include those listed below. If you require another service that may not be listed here, please do contact us.
Beneficiaries Tracing
Tracing missing beneficiaries and lost heirs, including dormant account holders, insurance and pension policies, freeholders to land and property.
Adoption Tracing
Highly specialist and sensitive service to locate a birth relative which ensures all avenues are meticulously checked and searched using our many years of experience.
Births, Marriages & Death Searches
To obtain official copy certificates or piece together family trees we have access to information dating back to 1841.
County Court Judgement Check
Confirm the status of an individual or company before issuing credit or litigation. We can supply CCJ values and court reference.
Bankruptcy & Individual Voluntary Arrangement Check (IVA)
We can quickly establish if an individual is Bankrupt or if they have an IVA, supplying the dates, court reference and the Official Receivers details.
Property Ownership Searches
We can obtain detailed documents confirming the true owner of both property and land throughout the whole of the UK, Europe and many other countries throughout the world.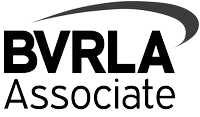 Contact us with your requirements