Our process serving team operate brilliantly with success rates of up to 96% & first attendance average of 2.2 days.
Providing an efficient and cost-effective process serving solutions to save you time and money.
Our reliable service team has seen regular growth year on year. Working to a high standard, we aim to reduce your administration by providing additional in house services such as copying, scanning and document delivery in a concise, accurate and uniformed format. Our dedicated account managers ensure you get the right level of service and are always on hand to deal with queries or discuss specific cases.
We have a bespoke IT system for case tracking & management reporting for process serving.
Our IT system is capable of handling requirements of any size, offering case tracking, client updates and regular reporting whenever you need them.
Automated email updates
One-stop solution
Free paperwork checking service
Bespoke IT system for case tracking
Management reporting
We are your one-stop solution
We have an extensive network of experienced agents so if the circumstances of the case means you need advice, speak to our team. We can offer you a number of flexible services, against your time-frames so that we can assist you in getting what you need doing, effectively.
You'll benefit from a more comprehensive service thanks to our trace and investigation experience.
We have a breadth of specialist expertise and services which gives us and you an advantage over other providers. Because of these skills, we yield a much higher success rate.
Success rates of up to 96%
Because of our wide expertise, processes and solutions we see success rates of up to 96%. Our first attendance average is 2.2 days.
Urgent service available
If you need an immediate service we can help and get it dealt with right away so that you get the proof you need for Court, quickly.
International service
Wherever in the world your paperwork has originated from, and wherever in the world it needs serving to, with our international agent network we can assist.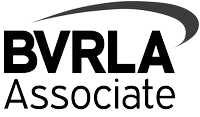 Contact us with your requirements